My Blog
Posts for: October, 2020
By Roselle Dental Center
October 20, 2020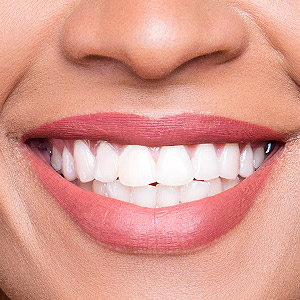 As far as your appearance goes, the most important teeth you have are those in the "smile zone." These are the teeth most visible when you smile—and the ones that awkwardly stand out if they're chipped, worn or otherwise flawed. More than any other teeth, they determine how inviting your smile is to others.
You might think you'll need extensive cosmetic dental work to fix these kinds of dental defects. But that may not be necessary: We may be able to use a dental material known as composite resin to repair the defects in your "smile zone" teeth in one office visit.
Composite resins are a combination of ceramics and plastics that have been around for some time. They've only recently come into wide use, though, with the development of new techniques to bond them to tooth surfaces. They're ideal for chips, cracks, or decayed areas where front teeth make contact with one another. They may also be used occasionally to reshape irregular or misaligned teeth.
You'll first need a complete dental examination to determine if composite resin bonding is an appropriate approach for your situation. If so, we'll begin by preparing the tooth surface to better accept the resin material. We'll then apply the liquid form of the material in layers, along with other agents to increase the material's strength. Each layer is cured (hardened) before applying the next layer.
As the layers build up, we shape the material to achieve a normal tooth appearance. We'll also incorporate your individual color shadings, so that the prepared tooth blends well with surrounding natural teeth. In effect, the procedure requires as much artistry as technical skill to create a natural look.
Though not as strong as porcelain veneers or crowns, composite resins are durable if not subjected to heavy biting forces. And for a few hours in the dentist's chair with minimal tooth preparation, a composite resin treatment can create a dramatic and exciting change in your appearance.
If you would like more information on composite resin bonding, please contact us or schedule an appointment for a consultation. You can also learn more about this topic by reading the Dear Doctor magazine article "Artistic Repair of Front Teeth With Composite Resin."
By Roselle Dental Center
October 10, 2020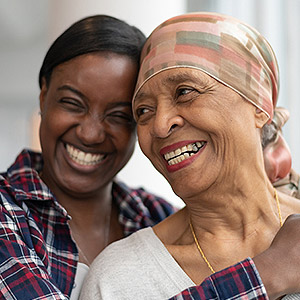 Despite momentous strides in recent years in the fight against cancer, treatments can still disrupt normal life. Both radiation and chemotherapy have side effects that can cause problems in other areas of health—particularly the teeth and gums.
If you or a loved one are undergoing cancer treatment, it's important to get ahead of any potential side effects it may have on dental health. Here are 4 things that can help protect teeth and gums while undergoing cancer treatment.
Get a preliminary dental exam. Before beginning treatment, patients should have their dentist examine their teeth and gums to establish a baseline for current dental health and to treat any problems that may already exist. However, patients should only undergo dental procedures in which the recovery time can be completed before starting radiation or chemotherapy.
Be meticulous about oral hygiene. Undergoing cancer treatment can increase the risks for developing tooth decay or gum disease. That's why it's important that patients thoroughly brush and floss everyday to reduce bacterial plaque buildup that causes disease. Patients should also reduce sugar in their diets, a prime food source for bacteria, and eat "teeth-friendly" foods filled with minerals like calcium and phosphorous to keep teeth strong.
Keep up regular dental visits. The physical toll that results from cancer treatment often makes it difficult to carry on routine activities. Even so, patients should try to keep up regular dental visits during their treatment. Besides the extra disease prevention offered by dental cleanings, the dentist can also monitor for any changes in oral health and provide treatment if appropriate.
Minimize dry mouth. Undergoing cancer treatment can interfere with saliva production and flow. This can lead to chronic dry mouth and, without the full protection of saliva against dental disease, could increase the risk of tooth decay or gum disease. Patients can minimize dry mouth by drinking more water, using saliva boosters and discussing medication alternatives with their doctor.
It may not be possible to fully avoid harm to your oral health during cancer treatment, and some form of dental restoration may be necessary later. But following these guidelines could minimize the damage and make it easier to regain your dental health afterward.
If you would like more information on dental care during cancer treatment, please contact us or schedule an appointment for a consultation. You can also learn more about this topic by reading the Dear Doctor magazine article "Oral Health During Cancer Treatment."